- "Lou is motioning to the pen ... contorting his face like all goodness has vanished from the world ... I believe that's the signal for the right Samardzija ..."

The desert that is the winter comment section was hilariously refreshed earlier this week by the arrival of a singular new voice to WAIW. This individual - popping up as Anonymous and later signed Mike, and who we will henceforth refer to as AnonyMike - was able to take a meandering 26-item list and become offended by a single adjective in a sentence about my spelling skills. Clearly, we see, the topic of Samardzija divides Cubdom. Some see him as a future starter and savior of an aging team. Others have watched him pitch. Let's take a look at the arguments, after the jump.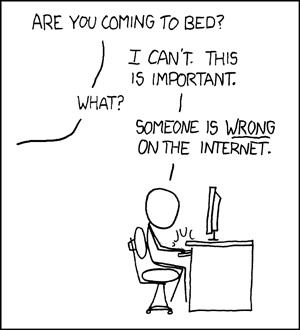 - "You're a joke, and so is your blog. Give the kid some time to develop. It's only been a cup of tea at this point regarding his time in the show..."

Fact: I will not likely get along with anyone who calls it "The Show." It's why I rejected Kevin Costner's friend request. That and his performance in "Robin Hood: Prince of Thieves."

It's cup of coffee, not tea. We've caught you, you Redcoat bastard! Also, that term is usually applied to career minor leaguers who get a fleeting glimpse of the major leagues, not top prospects paid millions to serve up bases-clearing doubles.






Why is he making the Quaker Oats Guy face?



- "1.40 whip in the MINORS? This is what your basing your bs comments on??? Its the freaking minors! Thats like comparing my sex life now, to back when I first got layed in the 9th grade!"

"Layed in the 9th grade"? Laid all the time by the foxy ladies now? That's nothing - when I'm talking to strangers on the Internet, I'm a nymphomaniac 19 year old Japanese girl.

I will, for now disregard his 1.40 WHIP in the minors. I will instead refer to his 1.41 WHIP in the majors. In 2008. His "good" year. Or his 1.76 from last year, which is also the number of pitches in the man's arsenal.

- "Let me ask you this John, you ever played the game? Give the kid a chance to develop. He's only been pitching full time for 3 seasons now. If youre so caught up on numbers, look at his 2008 big league numbers..."

I have indeed played the game. I sucked like mad. We're able to recognize our own.

I have indeed looked at his 2008 numbers. I believe you're speaking of August 08, when he pitched 14 innings and didn't give up a run. This, I believe, is where all this false hope comes from. The following month, people figured out that he was either going to throw the fastball or the dead duck pitch. September did not go so well against the division opponents.

2009 went even worse. Unless Milton Bradley was personally punching him in the arm between bullpen sessions or Mark DeRosa was his pitching mentor, I don't really see how we can blame anything but regression from the brief glimmer of hope. He was supposed to be a solid part of the bullpen, After a shaky start, he was for all intents and purposes banished from May until July. He then came back, giving up runs like a pedophile slinging ice cream sandwiches at the park. Garbage time ensued, and if you look at late July, August, and September, he didn't exactly thrive in that role either.



- "Why does everything have to be about ND with this kid? I dont give a rats ass about where he went to college. Unless he went to Indiana."

It's all about ND because the only people that still expect him to be anything but a serviceable middle pen guy are either big ND fans or blinded by his football achievements. If you believe that Skilled Athlete = Superior Skill Player, then I believe the Bears front office may have a job for you. He's 25 now - exactly how long are we supposed to wait for Todd Van Poppel Jr. to develop a third pitch or acceptable location?

Of course, if he suddenly proves me wrong on our way to the World Series, then no hard feelings. But for now, I believe that I am the winner of the Internet, which is a half-tier below winning the Greyhound Station Masturbation Olympics in terms of respectability. AnonyMike, thank you for making our week more interesting. I haven't had to write about arbitration once.